01-13-2020
There's lots of conflicting information about nutrition everywhere you turn. As one who studies the latest information, I'd love to be your guide in a series of 6 bi-weekly, 20-30 minute webinars on nutrition and health.
You'll hear new information; little known facts, ideas you can use and discuss with friends.
Thanks for watching!
Nedra Sahr
If you'd like to see a copy of the "Mind – Diet – Food Plan"  = => click here.
Meet Nedra & Gene Sahr?
Welcome: We're here for you!
Our passion is about living a holistic, healthy and abundant lifestyle. Now, we want to share our knowledge and experience with you — so that you can live a life full of health and abundance, too. Mahatma Gandhi once said, "Be the change you wish to see in the world." We strive to be that change while helping you ton fulfill your dreams through a healthy approach that will lead you to proven success. Let us help guide you along that process.
Financial Freedom
Beginning a home-based business as an independent distributor for Shaklee® is the smartest decision we've ever made. Let us show you how to achieve your financial goals and increase the abundance in all areas of your life. If you're a health care professional, we'd love to talk to you about being our partner in health – doing well by doing good is a fantastic way to run a business.
Join Our Team
We're always looking for some bright new stars to add to our team. Are you looking to increase your income and better your health at the same time? We're passionate about what we do and would consider it a privilege to share our knowledge with you. We want to help you improve your lifestyle, it's as simple as that. Please contact us today so we can explore the possibilities of guiding you to financial freedom and physical well-being. Don't wait, now is the time!
Individual Consultations
Our consultation sessions are perfect for those looking for a fresh start. Whether your goal is to lose weight, gain strength or age more energetically, we can help. Everyone is different, so we tailor a nutrition program to meet your health and wellness needs. Why not put yourself, and your health, first?
Contact us today for a private consultation and start feeling great!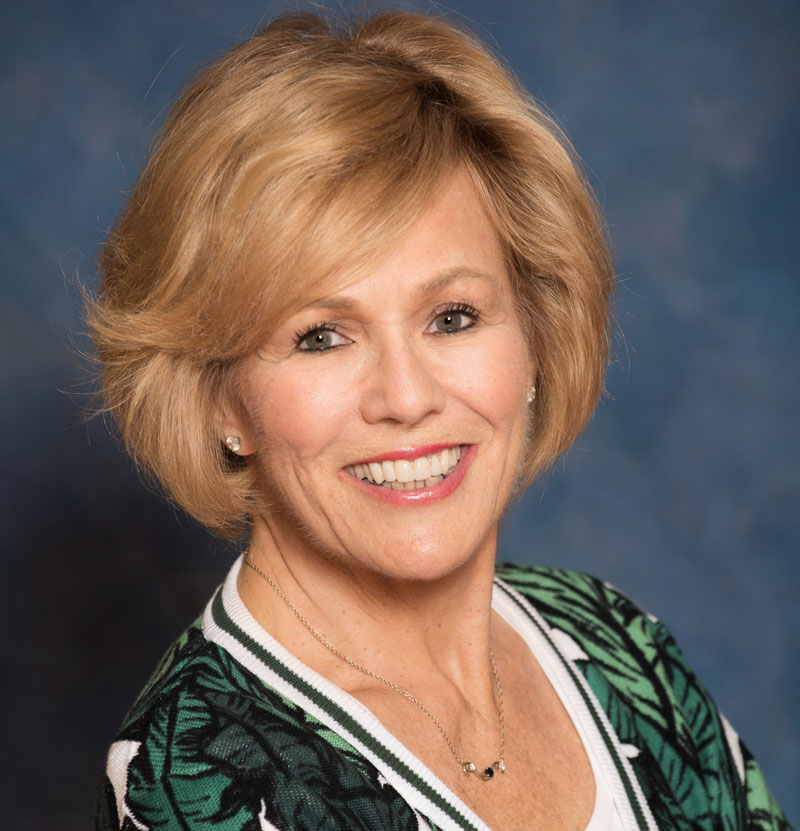 Meet Nedra
Nedra Sahr M.S., C.N.S. Clinical Nutritionist
Nedra says; I am a clinical nutritionist who will teach you how to cheat,
but not give you a license to steal (on nutrition).
Let's talk!
We provide a healthier life for everyone. . .
How can we help you become healthy?
The amount of health information available today can be rather overwhelming. So much of what we hear and read is conflicting. Eggs were considered an ultimate health food until they fell from grace, only to rise again as a wholesome choice. Last week coffee was shamed from the healthy eater's diet, and this week it's nutritious again… sort of. And, what about protein – how much is optimal? With so much information out there on what's good for you, who can you trust?
That's where we come in. From nutritional counseling services to Shaklee® product distribution, we help our clients and our team live happier, healthier and more abundant lives. That's our promise. Give us a call right now; let's talk about you.
What is health, really?
All day energy
Vigor and vitality
Mental clarity and alertness
Ability to move easily and be active
Strength
Freedom from chronic conditions
Zest for life
Introducing HEALTHPRINT
You're one of a kind—shouldn't your approach to wellness be?
Get nutrition and lifestyle recommendations personalized to fit your individual needs with Shaklee Healthprint™.
Contact me to get your free Shaklee Healthprint assessment or visit my website to get started today.
Learn more about Shaklee® and its decades long history of ground breaking research for health, beauty and household products.
Click the button below to order products. Click the screen below to watch the video!
Did you know?
There are over 120 Pure Performance Olympic Athletes using Shaklee?
"I demand a lot from body in my sport, which is why I fuel it with the right nutrition."
 Megan Bozek
Ice Hockey Silver Medalist Shaklee® Pure Performance Athlete
Did you know?
There are over 120 Pure Performance Olympic Athletes using Shaklee?
"Proper nutrition and hydration are important to me, and Shaklee gives me both."
 Kim Vandenberg
Swimming Gold Medalist Shaklee® Pure Performance Athlete
Did you know?
There are over 120 Pure Performance Olympic Athletes using Shaklee?
"With Shaklee, I don't have to worry about trace elements of banned substances ending up in my supplements."
 Eli Bremer
U.S. Nationals Bronze PanAm Championship (Team Gold) Pentathlon Shaklee® Pure Performance Athlete
How would you feel about…
A BOOST in energy?
Better CONCENTRATION & focus?
IMPROVED digestion?
Higher absorption of ESSENTIAL nutrients?
NO MORE cravings for sugar, caffeine, fats or nicotine?
Better SLEEP?
BALANCED hormones?
Healthy IMMUNE system?
Kick-starting weight loss with real results in just SEVEN DAYS?
If this sounds good, let's talk . . .
about getting you on the Fresh Start™ program right away. The Fresh Start™ Cleansing Program is a comprehensive 7-day cleanse, followed by a 4-week 'rebuild your health' program. It's based on scientific principles that really work — just read some of the testimonials below to see the amazing results that our happy customers are experiencing!
We have turned to this unique, effective program for more than 20 years to help our customers get a "fresh start" on their health. And now you can too!
When you sign up for Fresh Start™
our certified clinical nutritionist will work with you to customize the program so it's right for you. And it's affordable.
Here's what you'll get:
A Comprehensive 36- page Program Guide
Recipes
Nutritional Supplements
Weekly coaching calls
Exercise Plans
The results you're looking for — guaranteed!
Tired of not feeling great?
Let's get started!
Call Nedra now to sign up for Fresh Start™ today, you will be so happy with the new you! Watch the video to hear Nedra explain the Fresh Start™ Program.
"Over the years, we as so many others, let our weight get out of control. We tried a cleanse before and it worked for a short while but this one is different . It's based on real food and real knowledge. We are already making better food choices that will give us life-long health. I've lost 15 pounds and 16.5 inches in just over 5 weeks. I'm moving more easily- I walked 3 .5 miles yesterday and it felt great! I have a long way to go but with the guidance of Nedra's Fresh Start with all the menus, recipes, and tips for staying on program, I know we'll succeed!"

Karen & Bob, FL
"Finished the Cleanse week and the 4 week Rebuild Phase. I don't own a scale but the tape measure showed that I'm down 9 inches! My clothes fit better, I'm feeling better, and have fewer digestive issues. I'm also enjoying more restful sleep and that's a true bonus!  While I have always eaten mostly organic; desserts and dark chocolate were my downfall.  The Avocado Chocolate Mousse recipe in the program is not only healthy, it tastes delicious!  We CAN have it all!"
"I completed the 1st seven days of Fresh Start yesterday. I dropped 4 pounds, and 5.5 inches. I played tennis for 2.5 hours today and won both sets. Ooh LaLa, my body feel light and I have a lot of energy. Happy to be going forward into the rebuilding phase of this great program. Thank you Nedra!"
"We are 5 weeks into the Fresh Start program.  Bob's goal was to shrink his belly and begin eating more fresh fruit and vegetables.  He's made great progress on both!  He's dropped 9 pounds and 6.5 inches.  More importantly he has more energy, fewer "blah" feelings and less sinus issues."

"My initial goal was to drop the weight I've been holding and I did drop 8.5 pounds and 8 inches in two weeks.  However, I'm most excited that the migraines I had once a day for the previous 3 weeks were gone by day four of Fresh Start and have not returned five weeks later.  That means no pain meds!  My sinus issues have improved, backaches are gone and the cravings for sugar and caffeine are also gone. It's incredible that I could experience all these benefits after suffering for many months!"
"I just completed the1st seven days of Fresh Start. Although I felt sluggish on Day one, I was rested and interested in life and all its activities from Day two onward. I love the recipes for creative ways to fix the fresh fruit and vegetables. I'm down 5.8 pounds, and 5.75 inches. On to Phase Two and more success!"

Eileen R., NC
"After just seven days on Nedra's Fresh Start Cleanse, I'm down 6.5 pounds, and 7.5 inches. I've never had this success starting any program. I feel great. My goal is to shed 20 pounds by April 9th. Then I'll buy a new pair of running shoes!"

Tammy R., MI
Guiding you to health, physically and financially.
When it comes to health, feeling "okay" is simply not good enough. Unfortunately in today's culture, many people spend the first half of their lives pursuing wealth and leaving wellness on the back burner, and the last half of their lives trying to regain their health through that material success. It's time to break this destructive cycle. Achieving physical and financial health in harmony is possible – this lies at the core of our holistic approach. When we became an independent distributor for Shaklee®, we discovered a path to both financial and physical well-being unlike anything we'd ever known before. Let us show you the way to physical health and financial freedom, please contact us today to learn how.
Are You Interested In Health & Nutrition? Want to do well by doing good?
Our world needs more people willing to be the change. When we began our business, we saw a big difference in our clients and ourselves. From earning potential to freedom and flexibility, committing to a healthy lifestyle becomes much less daunting and a lot more enjoyable. If we sound like the kind of team you'd like to partner with, please contact us – we would love to hear from you!
Are you currently studying in the field of Nutrition & Health? We want you! We have several special intern positions open. Please contact us if you're interested!
Let's Talk!
Nedra Sahr, M.S., C.N.S.
128 Stacy Lane
Eliot, ME 03903
P: 207.748.3472
C: 207.332.6589